SUNY PI Gets $900,000 Funding for Neuromorphic Computing Systems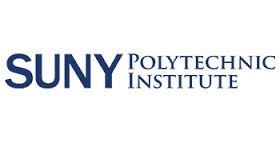 SUNY Poly Research Team Awarded $900,000 by
Rome-Based Air Force Research Laboratory to Advance
Quantum Technologies for Next-Generation Computing Systems
Research Could Lead to AI Systems Tens of Thousands of Times Faster Than the Human Brain
ALBANY, NY – SUNY Polytechnic Institute (SUNY Poly) announced today that Associate Vice President for Research and Adjunct Professor of Nanoscience Dr. Satyavolu Papa Rao and Professor of Nanobioscience Dr. Nathaniel Cady have been awarded $900,000 in funding from the Rome-based Air Force Research Laboratory (AFRL) to conduct research on brain-inspired (neuromorphic) computing systems comprised of quantum devices operating at cryogenic (below -450 °F) temperatures.
Research and development of such neuromorphic computing systems that mimic the functioning elements of a human brain will be conducted in SUNY Poly's 300mm wafer fabrication facility using the same tool platforms on which advanced computer chips are built. This research can accelerate the development of large scale, fab-friendly superconducting optoelectronic systems (harnessing both superconductivity and light) that could compute 30,000 times faster than the human brain but at the same level of energy efficiency.
"I am excited to congratulate Dr. Papa Rao and Dr. Nate Cady on this significant Air Force Research Laboratory award, which highlights their collaborative effort, the incredible potential of SUNY Poly's innovative high-tech research, and the power of our globally recognized fabrication capabilities, which drive advances in computing to improve existing and future technologies," said SUNY Poly Interim President Dr. Grace Wang. "This award is the latest testament to SUNY Poly and AFRL's collaboration to accelerate technology development towards commercial and defense applications in quantum technologies and AI."
The research team led by Dr. Papa Rao will work to address current bottlenecks in all-electronic implementations of neuromorphic computing by R&D of the critical elements of superconducting optoelectronics at the 300mm scale. The brain-inspired infrastructure will use ultra-fast, extremely energy efficient Josephson junctions, which consist of two superconducting materials and a thin non-superconducting material in between. The Josephson junctions will need to be combined with silicon-based infrared photon (light) emitters, which generate light pulses that allow a given neuron to communicate with many downstream neurons. This arrangement mimics how the human brain works by sending and receiving ultra-short electrical pulses that it uses to store and process information simultaneously.
"This grant, which uniquely combines both quantum technologies and neuromorphic computing elements, is a reflection of SUNY Poly's success in advancing its strategic research vision for the future—both near- and long-term. Its state-of-the-art fab as well as deep human expertise in fabrication technologies can help to accelerate technology development and its commercial adoption," said SUNY Poly Executive Vice President of Technology and Innovation Dr. Michael Liehr. "I congratulate Drs. 'Pops' Papa Rao and Nate Cady for their efforts which have led to this latest AFRL-supported research project, as it exemplifies the kinds of boundary-pushing research and development taking place in New York State, and the world is noticing."