BizLab Lunchtime Entrepreneurship features Deep Blue's Brian Epstein in October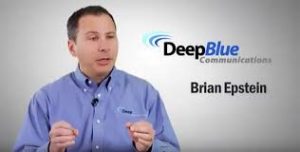 On Thursday, October 17th, Brian Epstein, CEO of Deep Blue recently acquired by Comcast will speak at the monthly BizLab-Clarkson Lunchtime Entrepreneurship series.
Epstein is a serial entrepreneur who co-founded Autotask and Vision Systems, Inc. In May the giant Comcast acquired Deep Blue which was a $40 million company with 130 employees.
Tickets to hear Epstein speak are $10 for the general public. Attendees will have time to eat lunch, hear an amazing speaker. The lunch program will take one hour. Parking is available on State Street in Schenectady and in 2 parking lots in the back of the BizLab.